Driving The Energy Transition
"ClimateRock's commitment is to be a trusted acquiror of and investor in world class renewable projects. We are committed to delivering positive economic, environmental and social benefits to our stakeholders."
ClimateRock seeks to engage with renewable energy asset sellers. We would like to discuss any opportunities. Please contact us at info@Climate-Rock.com.
Announcement - ClimateRock and E.E.W. Eco Energy World PLC, Announce Definitive Business Combination Agreement.
View Press Release
Exceptional Management

* Diverse skill set across numerous sectors
* Including renewable energy, corporate finance and infrastructure
* Strong track record and execution capability
* Executed over 1 GW in renewable projects

Technology Agnostic

* Decarbonization being the primary objective, interest remains high for a range of renewable technologies
* Focus on wind and solar where demand is highest, and technology is mature
* Green hydrogen, Energy Storage, Hydroelectric and other technologies are also of interest

Political Support

* Post-COP26, there is strong support from both corporate and governmental entities
* This support will come at both local and international levels
* Will come in the form of increased demand as well as incentives and funding

Booming PPA Market

* Declining renewable costs, increased climate awareness and ESG policies have led to record breaking number of renewable projects
* No shortage of off-take energy customers to provide revenues
* Large number of potential acquisition targets
About ClimateRock
Combined 100+ years of dedicated renewable energy investing, operations and manufacturing experience, as well as global private equity, project finance, M&A, public and private debt and equity capital raising experience
Substantial corporate experience, including JP Morgan, Goldman Sachs, Merrill Lynch, Morgan Stanley and Ernst & Young, the Dyson Family Office, Valmont SM and WindShareFund
Substantial global network of relationships and ability to generate a large pipeline of potential acquisitions
Significant long-term track record in creating value for investors
Urgent need to decarbonize global energy systems and to decrease reliance on fossil fuels
The destruction of the environment must be prevented in order to prevent a global ecological disaster
Rapid investment in renewable projects and environmental initiatives is essential, requiring $1.6 trillion by 2030 in capital investment
Renewed urgency for energy security following recent turmoil in global energy supply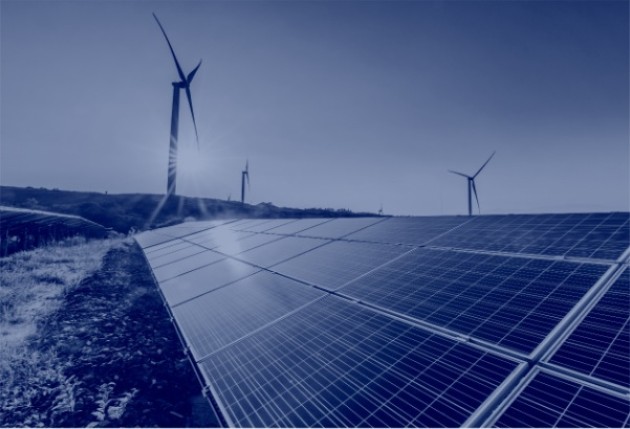 Strategy
ClimateRock plans to acquire strategic renewable assets and enabling technologies with large decarbonization potential and strong financial history and prospects
Assets, platforms and enabling technologies include wind, solar, hydroelectric, energy storage, or green hydrogen, in OECD countries. Combining value growth and dividends to form a highly attractive return profile.
Clean energy market is a core and growing asset class
Will provide significant investment opportunities
Sustainable acquisitions that provide attractive risk-adjusted returns
Acquisitions that offer a positive environmental and social impact
Our management team has significant prior experience in capital markets and investment in renewable energy and clean technology
Extensive network of owners, investors, executives and advisors of businesses in the sustainable energy industry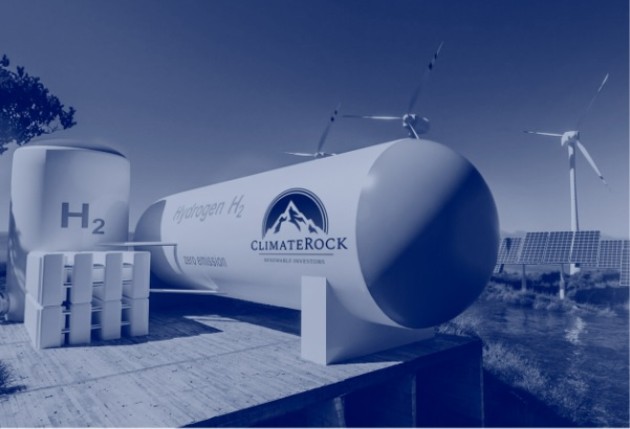 Leadership
Per Regnarsson

Chief Executive Officer

Experience

Executive Partner at Gluon Group Ltd., experienced renewable energy investor and financier with a career in sustainable infrastructure and financial services for 30 years across corporate finance, project finance, capital markets and fund structuring with Moody's, JP Morgan, Merrill Lynch and smaller renewable energy focused CF boutiques, and most recently K2 Management.
Per has raised equity and debt capital for renewable energy developers, operators and investment funds, in the energy, transport, infrastructure and wider industrial sectors.
Per holds a MSc Sloan Fellowship from London Business School.

Charles Ratelband

Founder & Executive Chairman

Experience

Charles Ratelband is a fifth-generation entrepreneur with extensive experience in the investment world. After finishing his study in business administration, he has been active in various positions at different investment companies.
In 2007 he founded RREG, an established international boutique investment & institutional advisory firm, mainly active on the European market with a strong focus on Germany. Core values of Charles' entrepreneurship are respect, integrity and reliability.
Charles has, in cooperation with his network consisting of reputable, professional parties, conducted extensive research into the possibilities concerning profitable green wind investments on the European market in general, and on the Dutch and German markets in particular.
Charles is the Founder and Managing Director of WindShareFund, which contributes to the energy transition by making renewable energy accessible for everybody with ClimateBonds and subsequently investing in wind energy directly.

Abhishek Bawa

Chief Financial Officer

Experience

Partner at Gluon Group, prior to that, he served as Head of Business Development at SolarPack, a Spanish solar developer, from May 2019 to March 2021.
Previously, Vice President of Infrastructure Investments at Infrastructure Leasing & Financial Services (ILFS) Limited, raising project finance for infrastructure projects in Europe, UAE, China, and India.
He received an MBA from Said Business School, University of Oxford and also earned a certification in Project and Infrastructure Finance at the London Business School.

Niels Brix

Non-Executive Director

Experience

Niels Brix has more than 15 years of experience in the international wind industry in both operational and advisory roles.
Niels is currently the CEO of Valmont SM A/S, a Denmark based supplier of components for the wind turbine industry.
Niels is also a board member of Procon Group A/S, a Denmark based company that provides services primarily for the offshore wind sector, and has a large, broad global network in the renewables industry, especially in onshore and offshore wind.
He is an entrepreneurial leader and senior commercial executive. He has advised banks, private equity funds, utilities and the wind industry. His areas of expertise include M&A advisory, business development and deal origination. Niels is a qualified lawyer and attorney educated at Aarhus University.

Caroline Harding

Non-Executive Director

Experience

Currently provides CFO, advisory and Director services to a number of funds and entities.
Previously CFO for Weybourne Ltd., Sir James Dyson's family office, where she was a member of a team that oversaw a multi-billion-pound portfolio which included the James Dyson Group.
Qualified as a chartered accountant with Ernst & Young LLP, working there from September 2004 till June 2008, and is a Member of the Institute of Chartered Accountants of Scotland ("ICAS"), a Member of the Chartered Institute for Securities & Investment ("CISI"), a Member of the CFA Society United Kingdom and Cayman Islands Monetary Authority ("CIMA") Approved Director.

Sean Kidney

Non-Executive Director

Experience

Sean is the co-founder and CEO of the Climate Bonds Initiative (CBI), an international NGO working to mobilize global capital for climate action founded in November 2010.
Serves as a member of the EU Technical Expert Group on Sustainable Finance, having held the position since October 2020, and is also a member of a variety of governmental green finance advisory committees including the French government's Green Sovereign Bond Evaluation Council and the UK government's Green Gilt Advisory Committee.
He has also been a member of the People's Bank of China Green Finance Task Force, the European Commission's High Level Expert Group on Sustainable Finance, the Commonwealth Expert Group on Climate Finance, and has been a consultant on green bonds to the United Nations Secretary General.

Randolph Sesson Jr.

Non-Executive Director

Experience

Senior Managing Director with over 35 years' international experience in leadership roles for top-tier firms in financial services including Morgan Stanley and Goldman Sachs, with particular expertise in transport, infrastructure, logistics, oil and gas and real estate.
Currently Managing Partner of Blackbird Capital, assisting businesses to develop and grow, by preparing, negotiating and executing M&A and capital raising transactions across the equity and debt spectrum.
Randy has an extensive network of corporate and financing contacts, especially in the infrastructure investing world in a variety of geographies including North and South America, Asia, Europe, the Middle East and Africa.